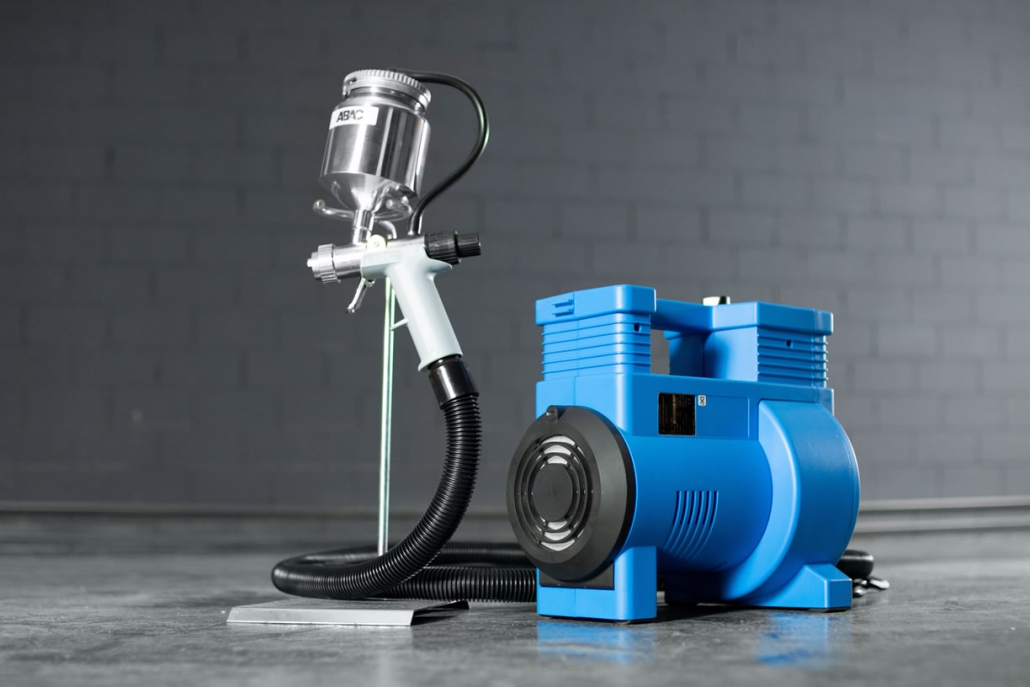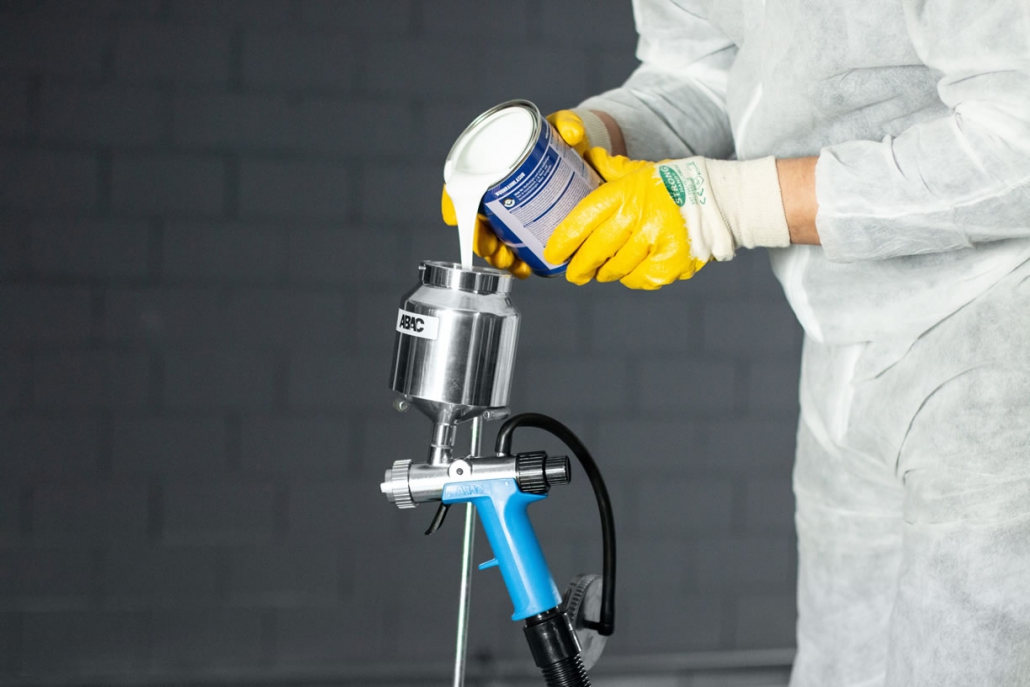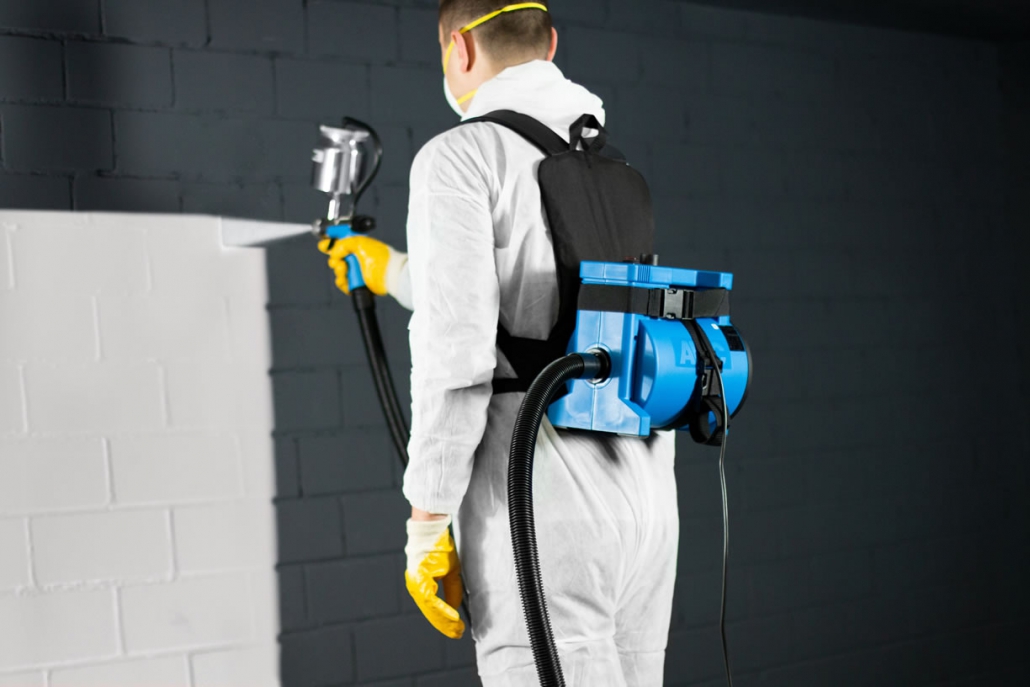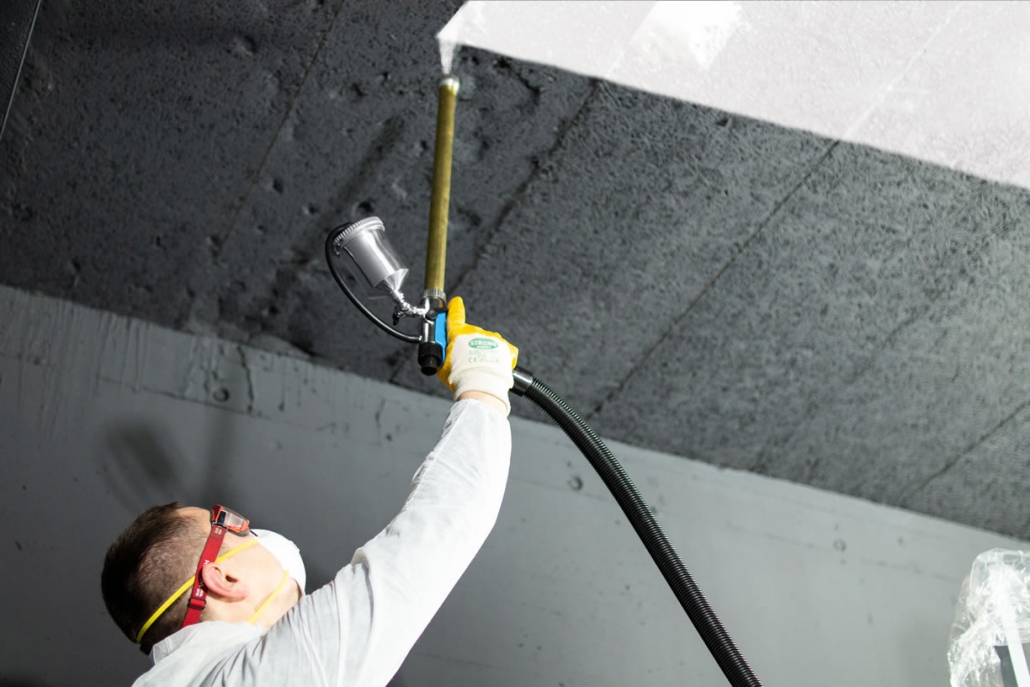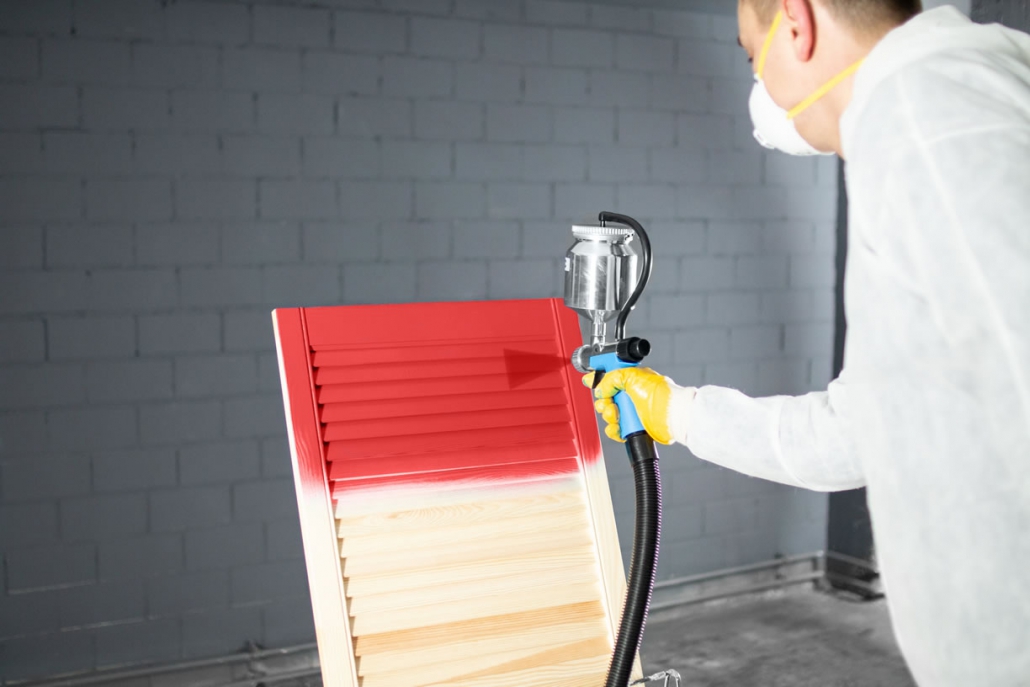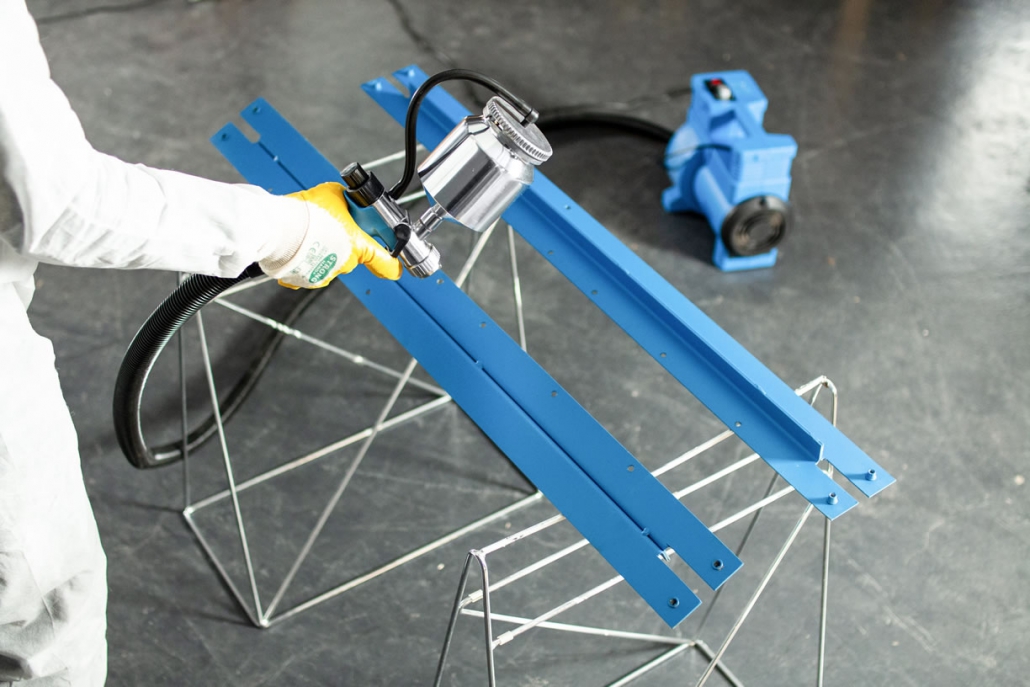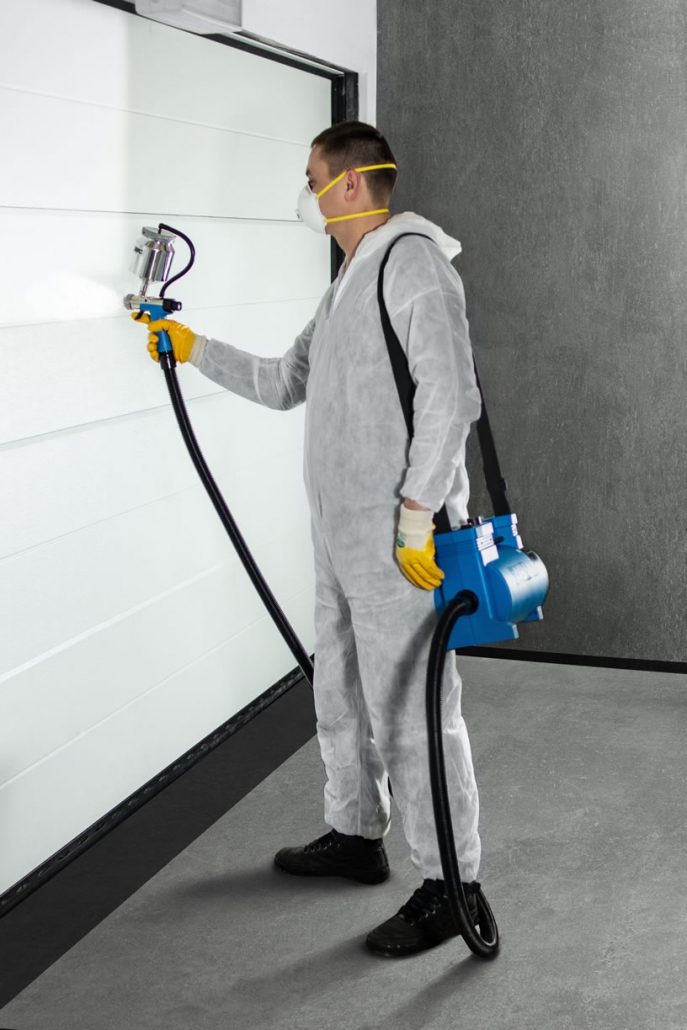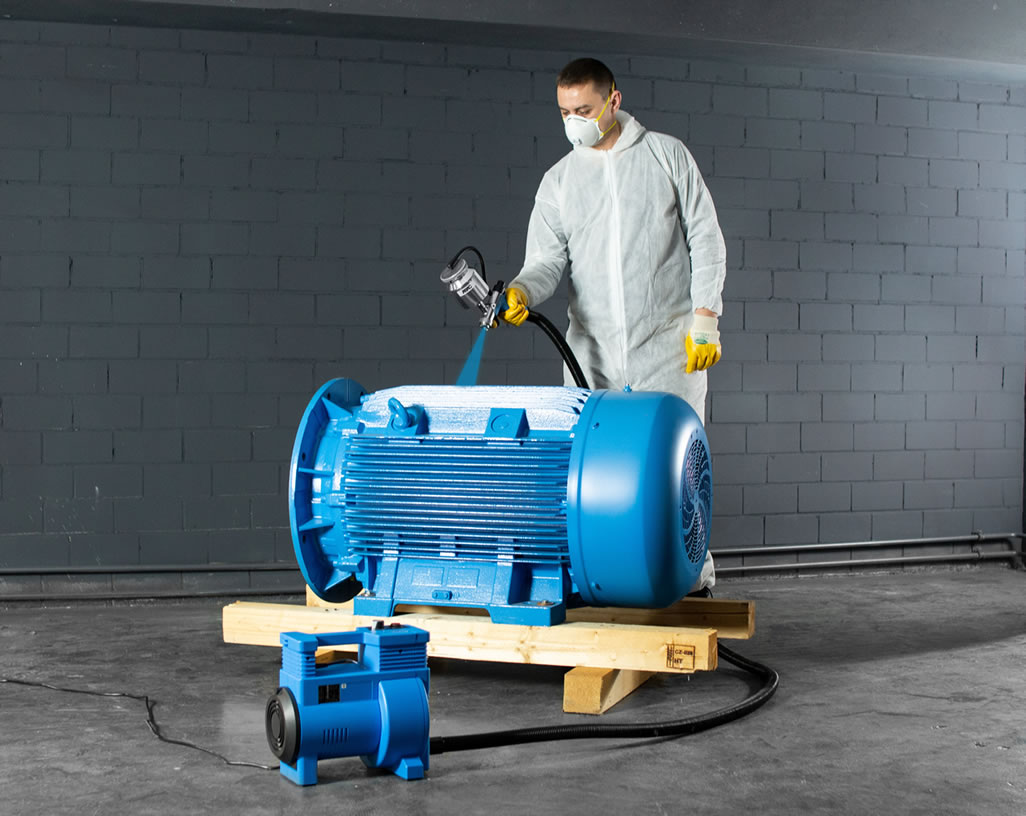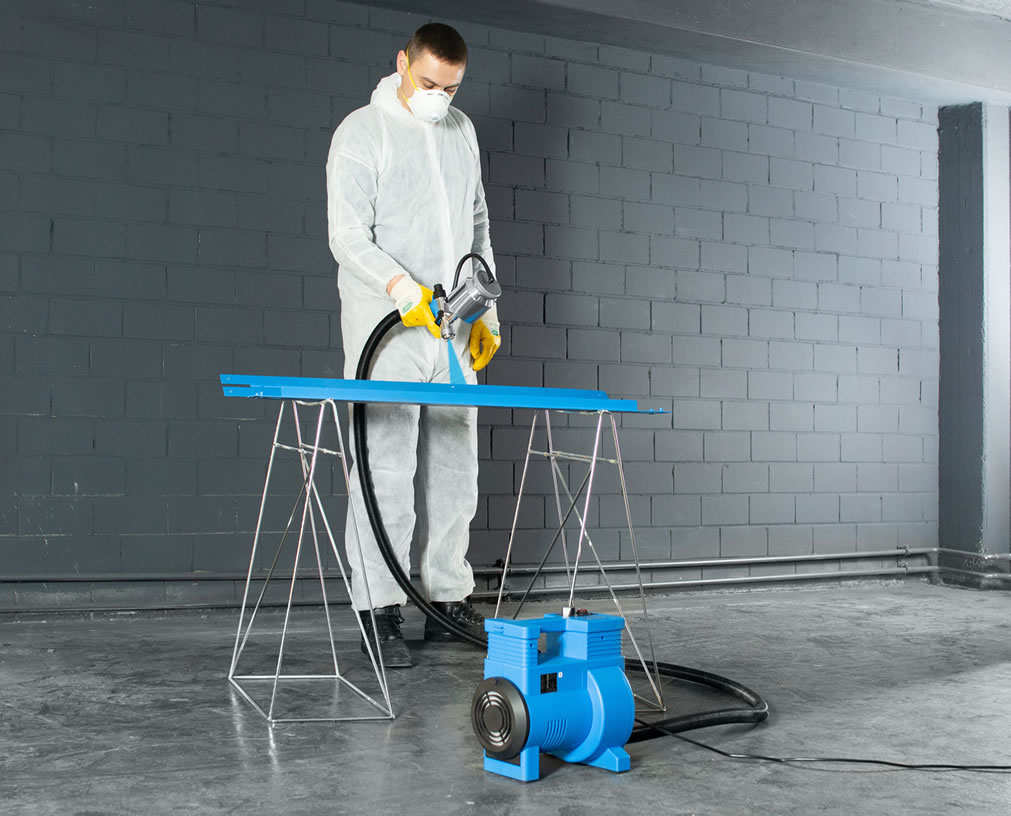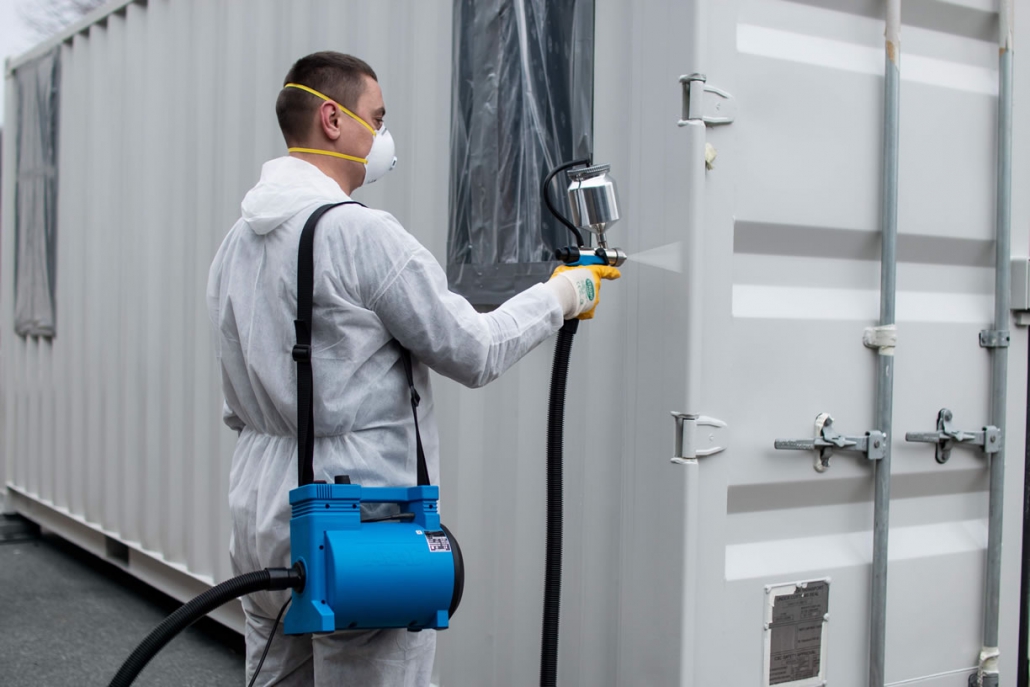 Paint spray guns –
low overspray, versatile applications, flawless finish
The complete paint spraying equipment set for construction sites with everything professionals could want or need, including extensive accessories and a wooden case for transport.
Included in delivery:
Motor blower with 5 m power cable
Continuous regulation
Paint spray gun PN 1 A with air flow that can be switched on and off
With 3 nozzles: 1, 1.5 and 2 mm
0.7 l aluminium paint cup
Nozzle spanner
Special 6 m air hose
Cup for viscosity checks
2 spare intake filters
Special spray gun PN 5
With 4 nozzles: 2.5, 3.5, 6 and 8 mm
Jointed connector
Angled connector
Paint spray gun holder
200-mm extension pipe or 300-mm attachment pipe for radiators
Plastic transport packaging or wooden transport case.
Technical data:
230 V AC, 50/60 Hz, motor output: 1500 watt, air flow rate: 2700 l/min., max. pressure: 0.35 bar, noise level: 74 dB (A), weight of the complete set: 21.3 kg.